A New Website is in the Works! More User and Volunteer friendly.
Look for Release in September 2019.
---
Breed History was made May 19, 2019!!!!!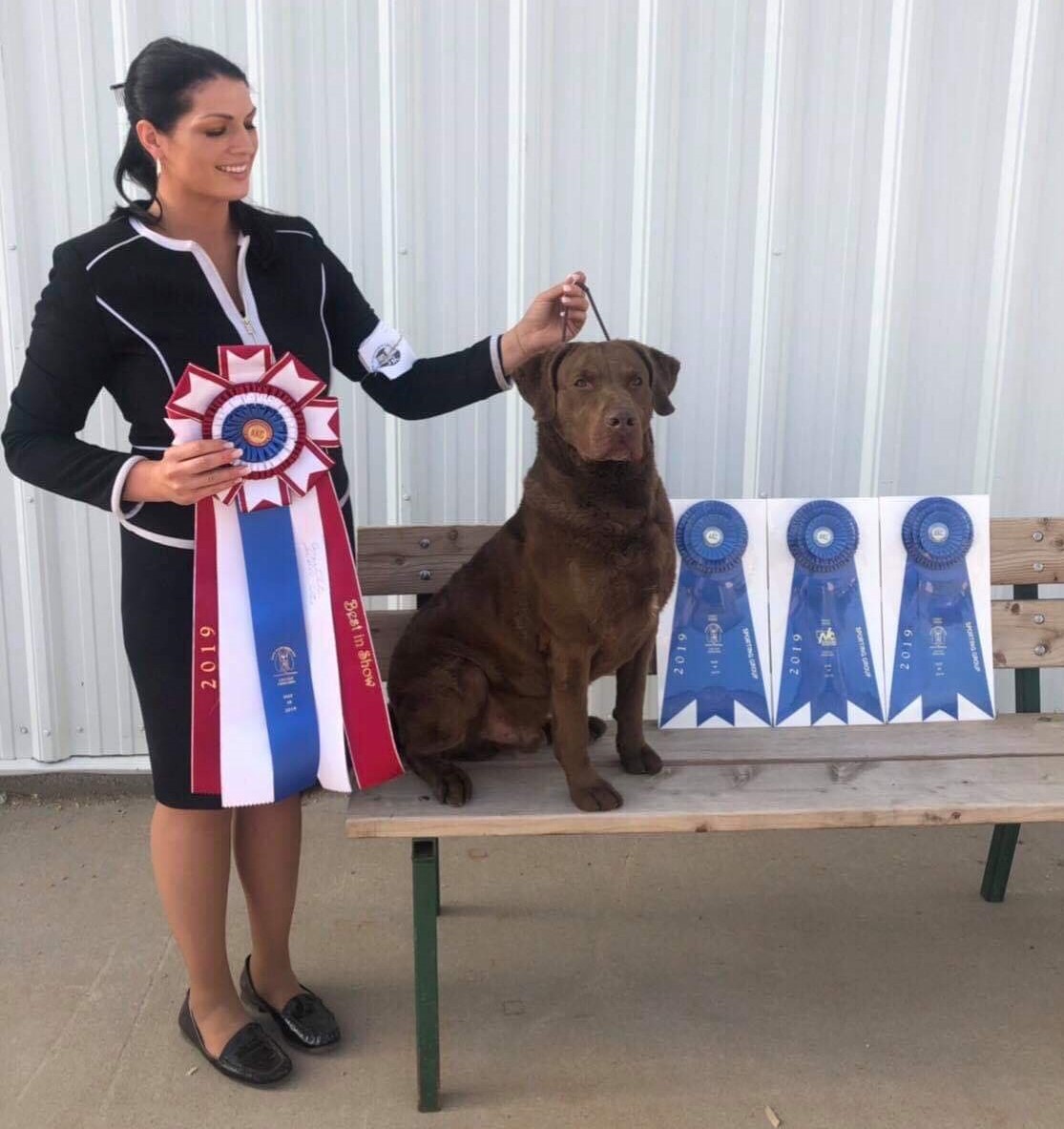 The Breeds 1st Ever Master Hunter / QAA to win an All Breed Best In Show.
"Hank" is actually the 1st Retriever of any Breed to be a BIS GCH MH QAA
BIS, Multiple Group Winning GCHS Sandbars Hardcore Hank MH QAA
Handled by Devon Kipp, Owned by Adam Levy, Diane Baker, Andrew Barbouche, Bred by Diane Baker
Please join us in Congratulating all of those who played a part in this Wonderful Day!

ACC Health Test Database Link: http://health.amchessieclub.org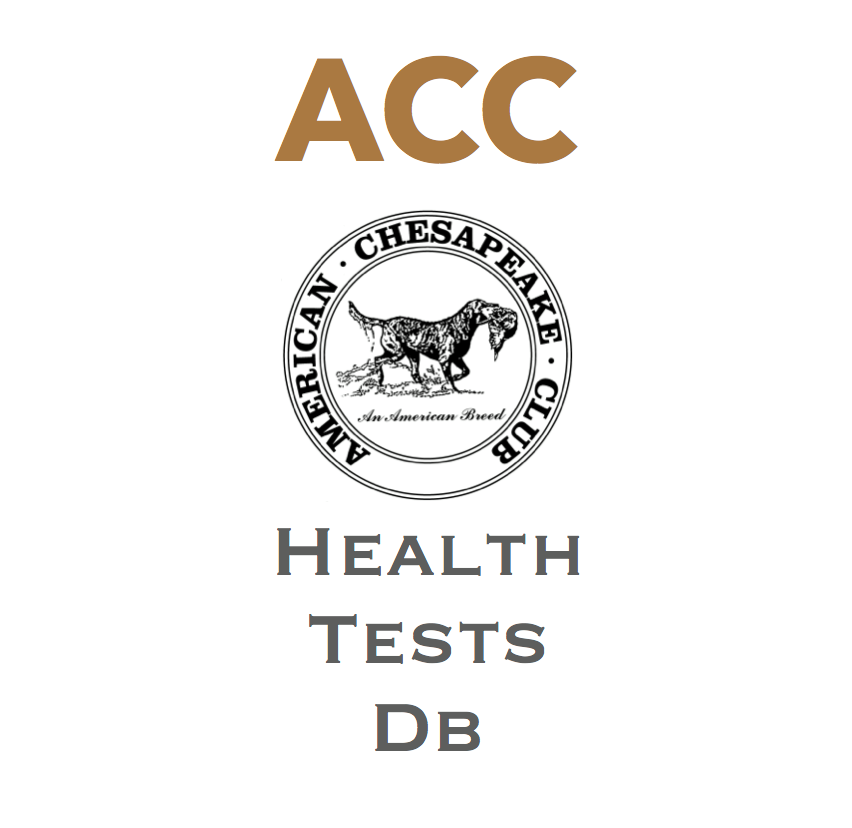 The American Chesapeake Club is very pleased with the response of the club members and the public in our first year. Many enhancements to make it even better are soon to be released. The club's Health Test Database will allow the public to access results for ALL health clearances in one place, making it easier for all of us to make informed decisions whether we are shopping for a puppy or choosing a stud dog for our next litter.
Access to accurate information is power. All data in this new Health Test Database will be verified by our team of volunteers so that you can trust the info you find there. Breeders and owners of dogs will be able to submit results from the many laboratories that now offer health tests. You can simply snap a picture of your official results and upload them to our site so that our volunteers can verify the information. Or send our team a hyperlink to laboratory websites that officially publish test results. You also have the ability to upload photos and add notes to your dogs' records.
What makes this project different than current or past resources for health information?
The Orthopedic Foundation for Animals currently publishes many health clearances on their website, but charges a fee to publish results for each test from outside sources and the reality is that many are no longer paying fees to list their results there. In addition, OFA does not accept results for all tests. This forces us to have to dig around to locate all available information. Our ACC Health Test Database brings an end to the health test treasure hunt. In the past, our breed has had several privately owned pedigree databases that included results from health tests. Some of those databases folded and went away when the individuals who developed them found that it was impossible to keep up with the work. Other databases lost the confidence of their users because unverified information submitted by the public led to databases so riddled with errors that one could not truly trust the information found there. The ACC Health Test Database will improve accuracy by verifying documentation of each health test added to the database. And, no one person will bear responsibility for sustaining the project; a team of volunteers will share the workload. As the parent club for our breed, the ACC feels a responsibility to build and protect this resource for our breed community.
You can play a huge part in its success by adding results for your dogs.